Rincon Towing knows the California marketplace, the diverse needs of the transportation system and those that drive it
Our service is guaranteed. Contact us today to learn how our commitment to providing superior customer service will exceed all your expectations!
As one of Northern California's most prominent and successful towing and recovery companies, Rincon Towing, Inc is first in customer care. We have earned our place in the business because of our first class service and our ability to deliver on time and on budget for all our customers.
Our fleet of vehicles is state-of-the art not only in capabilities but in the ability of our drivers to deliver top quality service with care and safety in mind for our customers. Our drivers are extensively trained and dedicated to their profession and committed to your well being.
For 24 hour quality towing and recovery services in Northern California, including: Sacramento, California, North Sacramento California towing needs, and Rancho Cordova towing and recovery make the call to Rincon Towing and get the peace of mind you need in time of crisis. Vehicular emergencies are stressful, let Rincon Towing help you overcome the difficulties associated with any roadside emergency.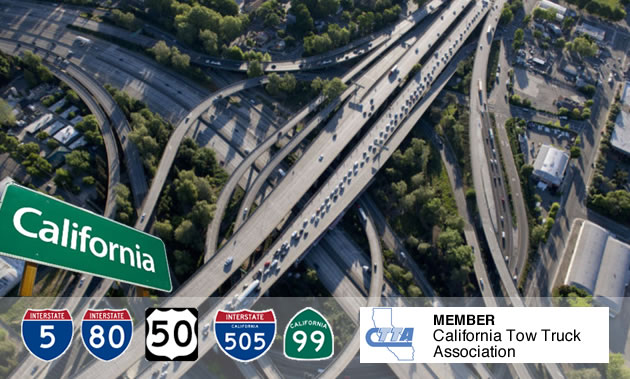 Professional on-the-road emergency specialists are not born they're made. Our people are the fine difference that a customer with exacting requirements looks for in any towing and recovery job. We choose to work with only the most dedicated, and invest heavily in their professional training and enrichment.

- Ed Rincon
President, Rincon Towing.